Sudoku Printables - Sudoku To Print
You can print sudoku puzzles using your own printer.
Thanks to the very powerful built-in sudoku maker the sudoku puzzles will always be completely new. Previous puzzles are never repeated.
Normally six puzzles would fit on a A4 or Letter sized page. You would no longer need Sudoku magazines or books.
You click menu item "File" and then "Print More Sudoku Puzzles" as seen on this picture: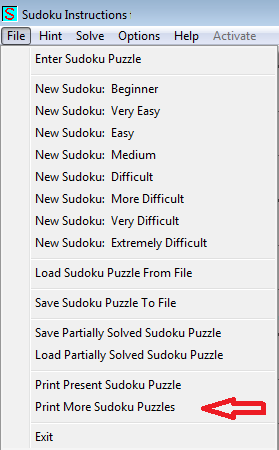 Then this window will appear: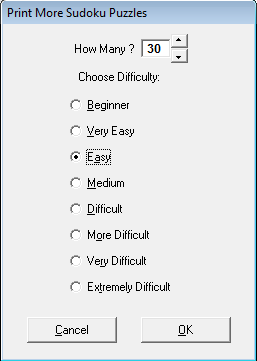 Here you can specify the difficulty and the number of sudokus you want to print. When you click "OK" the puzzles will be sent to your printer, which should be ready.
Then you will get the sudoku printouts, which may look like on this picture, showing a scan of the original printout.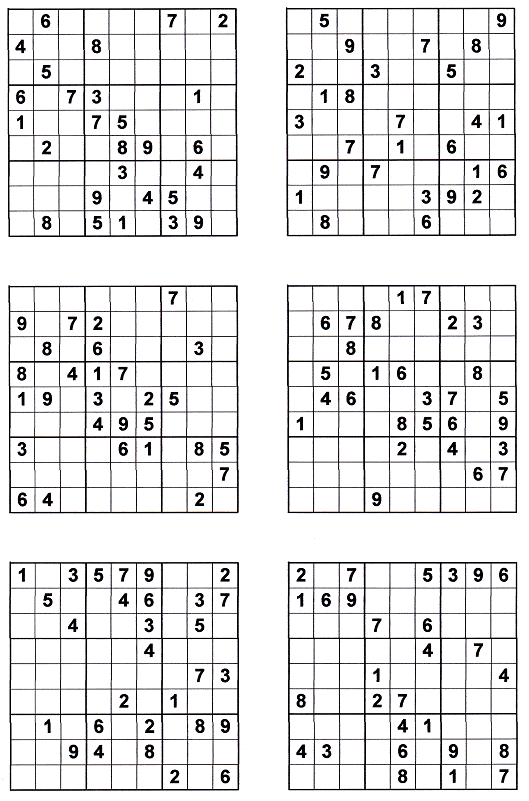 In this way you will always be able to solve sudokus, even when you have no access to a computer. Good luck!
This printing feature alone of the Sudoku Instructions program is certainly worth more than the price of $17 USD for the program. Think of the money you will save for not having to buy sudoku books and magazines any more!
Copyright: The Sudoku Instructions Programming Unit - All rights reserved - Contact.